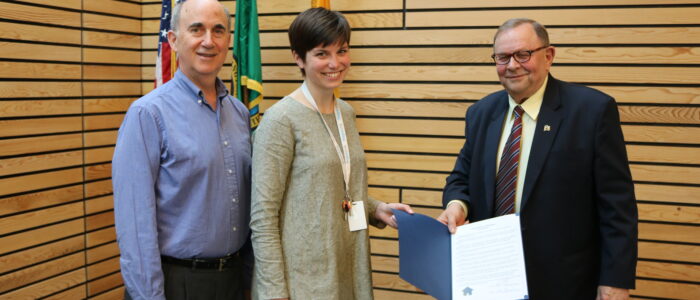 Even in everyday conversations you can advocate.
Advocacy in all its forms seeks to ensure that people are able to have their voice heard, bringing issues important to them to the attention of community members, decision makers and lawmakers.
Become a member of NUHSA and help us identify and advocate for the needs of North King County residents. Be a voice for those in need!
Local Government: NUHSA advocates for North King County with regional and state agencies. With your involvement, we can ensure that our area receives equitable funding for human services.
Human Service Agencies: Monthly NUHSA meetings feature trainings on relevant topics and offer opportunities to share organizational updates and leverage information and resources.
Service Clubs & Community Organizations: NUHSA can help educate members about human service challenges and issues to help build the community consensus necessary for solutions.
Contact your Representatives
Advocate with your Vote